---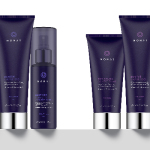 MEN 2+1 SHAMPOO AND CONDITIONER
M. Francis / Utah
Between an outdoors job and an active lifestyle, most days I shower at least twice. I was wary of combination shampoo/conditioner products after trying drugstore brands, which left my hair flat and dull-looking. The 2-in-1 Shampoo and Conditioner has restored the shine I remember from my younger days!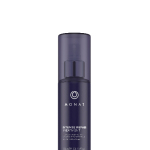 INTENSE REPAIR TREATMENT
K. Whitaker / California
I subjected my hair to more than 30 years of color, highlights and perms; strands would literally break when I brushed. I didn't think any product could come close to combating years of damage and sun, but Intense Repair Treatment lived up to its name and its promises. My hair has never felt better.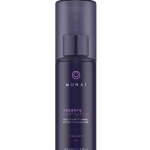 RESHAPE ROOT LIFTER
J. Luzzi / Oregon
In my 20s, my trademark was my thick, full-of-body long hair. I never thought I'd see that kind of volume again, but Reshape Root Lifter has brought it back. I'm 53, and my hair has never looked fuller … or better!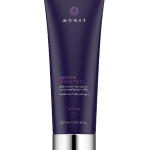 REVIVE SHAMPOO
W. Scola / Pennsylvania
My scalp and hair have gotten noticeably healthier since I switched to Revive Shampoo. I use very little each time, and just add enough water to work it into a lather. Lots of shampoos say they help with volume, but I think this one actually does—and it doesn't fade my color. My hair looks super healthy and I get compliments about the luster every day!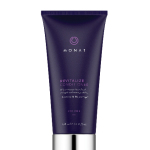 REVITALIZE CONDITIONER
A. Rollins / Florida
I could tell just from MONAT Revitalize's incredibly creamy texture that my hair was in for a real treat. Just a dab leaves my hair frizz-free and easy to manage.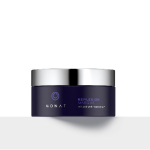 REPLENISH MASQUE
M. Rios / California
I used to think hair masque treatments would make my fine hair even limper. Was I ever surprised to see how soft, healthy and full my hair was after using Replenish Masque!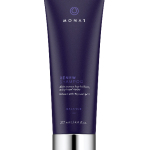 RENEW SHAMPOO
H. Ascolani / California
I tried MONAT Renew Shampoo on a friend's recommendation after noticing how soft and smooth her hair was. After just one use, I saw a difference in both texture and appearance. I was hooked!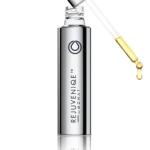 REJUVENIQE™ OIL INTENSIVE
E. Padilla / California
I call REJUVENIQE™ Oil Intensive my miracle product because it's so nourishing, and can be used in many ways. On my scalp before shampooing; on my ends right before styling—even on my dry elbows! When I have time, after shampooing I smooth it through my hair then wrap a hot towel around it for a spa-like experience. Best of all, a little goes a long way and never feels greasy!